Saturday, 15th September
for the Secular Europe Campaign Annual March and Rally.
In London, the march is organised in conjunction with the British Humanist Association and the National Secular Society.
Assembly: 13:30 Storey's Gate
March:  14:00-15:00 Storey's Gate, Parliament Square, Bridge Street, Embankment
Rally:  15:00-17:00 Surrey Street (Temple Place)
In Kraków, the March will start at 12.30pm
Start 12:30, location: pl. Wolnica
Facebook event page: https://www.facebook.com/events/383008128433433/
Further events and details: Kraków for a Secular Europe
Why Campaign for a Secular Europe?
Our Campaign's  supporters includes over 90 associations from all over Europe including the BHA, NSS, EHF & IHEU
WAR ON WOMEN – A humanist hero
Below I provide some details of the situtation in Europe in respect to women being able to access abortions.
But let me first tell you about

Dr Henry Morgentaler – Humanist Hero
In 1968, in response to the needs of women, he set up a 'model abortion clinic' in Montreal Canada. Between 1973 and 1975 he was prosecuted three times for defying the abortion law; each time, he raised the defence of necessity, and each time he was acquitted. The jury took less time to reach their decision at each trial. By the third occasion they took just one hour! They had refused to enforce a law that they regarded as unjust. They were legally entitled to do this. However the Judiciary appealed and the jury's decision was overturned.This action was unprecedented.
Henry Morgentaler was sentenced to 18 months in prison.
In 1975 the Canadian Parliament amended the law so that an appeals court could not overturn a jury acquittal, but could still order a new trial. This became known as the Morgentaler Amendment. The Quebec government then ordered a new trial. Henry was released to await this trial. He had served ten months and had  suffered a minor heart attack whilst in solitary confinement. It was reported that the Justice Minister for Quebec, Jérôme Choquette, was committed to  prosecuting Morgentaler. In the end the prosecution was dropped as it was clear that no jury would find Henry guilty.
In 1983 the Supreme Court of Canada struck down Canada's abortion law ruling that it was unconstitutional. The Justices found that the law violated Canada's Charter of Rights and Freedoms,which had been incorporated into  Canada's law in 1982, because it infringed upon a woman's right to "life, liberty and security of the person." The decision came approximately 20 years after Dr. Morgentaler first performed an abortion.
The federal government then introduced a resolution to Parliament containing the broad outline of a new gestation-based abortion law. The resolution was defeated, along with five amendments.
Over the years Henry Morgentaler had set up abortion clinics across Canada. Clinics were raided by police. Clinics were firebombed and colleagues have been shot.  He has been prosecuted numerous times.  In the 1980s, a reporter noted that the stack of death threats for a single month was six inches thick.
Efforts to try and curtail or deny women access to abortion continue to this day.
Henry Morgentaler's heroic fight for the rights of women has been made into a docu-drama
Democracy on Trial: The Morgentaler Affair  http://www.nfb.ca/film/democracy_on_trial
There has also been a feature length TV film "Choice: The Henry Morgentaler Story" – 2003
Humanist Canada's first president was Henry Morgentaler.
In an article, "Secular Humanism Versus Christianity"  Morgentaler stated,
"I believe people should be made aware that it is possible to develop a life-style and a commitment to human values without the necessity of believing in God or the illusions of immortality. . . . It is this commitment to the values of secular humanism, embodying the desire for justice and a better society, that is the origin of my twenty-year-old struggle for women's right to safe medical abortions. . . . It is time we all change our attitudes and learn to live in peace and harmony in spite of religious or ideological differences."
THERE IS NO ABORTION LAW IN CANADA – this is as it should be.
[I have read somewhere that there are only two other countries in the world with no  law governing abortion but I haven't been able to find out which they are. Please let me know if you know.]
Canada Supreme Court Chief Justice Brian Dickson wrote:
"Forcing a woman, by threat of criminal sanction, to carry a fetus to term unless she meets certain criteria unrelated to her own priorities and aspirations, is a profound interference with a woman's body and thus a violation of her security of the person."

Canada has no law regarding abortion. Abortion is regulated like other medical procedures.

UK BUT NOT INCLUDING Northern Ireland
There is no automatic right to an abortion. For an abortion within the first 24 weeks a woman needs to obtain the consent of two doctors. After 24 weeks an abortion can be carried out only if the pregnant woman's life is at risk, or she is at risk of grave physical or mental injury or the child, if born, would be handicapped as a result of serious mental or physical abnormalities
So what about NORTHERN IRELAND?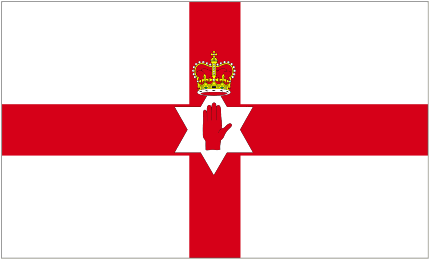 An Abortion  is only lawful if there is a real and serious risk to the woman's mental or physical health and the risk is permanent or long-term. Consequently, many women, if they can afford it, travel to England to obtain a private abortion. They are not entitled to an abortion on the NHS.

Most countries in the European Union allow abortion on demand during the first trimester (up to 12 weeks) but then vary considerable after that time. Often the social climate is very significant. Abortions may be very dificult to access even when the law allows it. See ITALY below.
&

MALTA & ANDORRA
Abortion is illegal on any grounds
The Secular Europe Campaign is supported by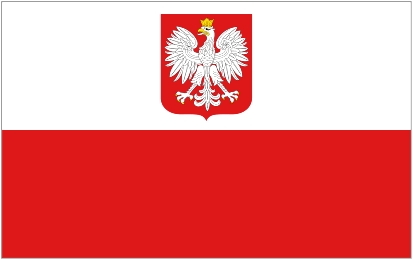 &

POLAND & IRELAND
According to the World Health Organisation
In Poland and Ireland, legal abortion is severely limited in availability.
The Secular Europe Campaign is is supported by
NOTE People will be protesting this Saturday  in Cracow (Poland's second largest city) join them by joining us in London.

In most other European countries abortion is available on request but there are conditions which the woman must meet:
see here for more details. You will notice that even where abortion is available on request there are usually conditions attached.
Why should there be such paternalism?
Why should women be treated like children?
Why would a woman choose to have a late abortion?

Note the situation in ITALY
Abortion is theoretically available on request before 12 weeks. A one-week reflection period is imposed unless the situation is one of urgency. A certificate confirming the pregnancy and the request for termination must be issued by a doctor and signed by the woman and the doctor. Parental authorisation is required if the woman is under 18. After 12 weeks, abortion is allowed only if the foetus has a genetic deficiency or to preserve the physical and mental health of the mother. An abortion must be performed in a public hospital or authorised private facility – if there are staff willing to perform the procedure.
The influence of the Roman Catholic Church – and the threat of excommunication for anyone performing an abortion and any woman obtaining an abortion – means the majority of physicians and other healthcare professionals invoke a conscience clause allowing them to be exempted on moral or religious grounds.
I think it is important to understand that if you are a middle or upper class woman with money, or the daughter of parents in this category, there has never been a problem in obtaining a competent medical abortion in almost all countries, even where it is, or was, illegal.
Where there are hoops to go through, or a need to travel, or to stay in a private clinic, money and confidence will win through.
It has always been poor women, often the least well educated and the most ill-informed, who have paid the price of a backstreet or self-induced abortion and the price has often been their lives.
A Secular Europe would not guarantee that women would be treated like adults and allowed to make their own decisions about their own bodies. However it would discourage the sort of clandestine arm twisting by religious organisations who so often are given privileged access to power. It is the more secular countries that have the more liberal abortion laws. There is a concerted campaign to try and roll back these gains and the anti-abortion lobby is predominately religious based and funded.
Remember in the  secular europe for which we are campaigning nobody would be forced to have an abortion. We are the real pro-life people, for we want to see good sex and relationships education, excellent family planning  advice and good availability of contraceptives and the morning-after pill. If  this were to be the case the numbers of abortions would be much reduced.
The War on Women is only one reason to support the Campaign for a Secular Europe.
Others are:
State funding of religious schools
Blasphemy Laws
The privileged status of the churches under Article 17 of the TFEU (Treaty on the Functioning of the European Union)
The special status of the Vatican at the United Nations and its economic and political privileges across Europe
TAKE A FUN STROLL FOR A SECULAR EUROPE THIS SATURDAY
and then listen to a great line up of
CONFIRMED SPEAKERS:
Robin Ince, Comedian and BHA Distinguished Supporter
Chris French, Skeptic and Professor of Psychology, Goldsmiths University
Warren Ellis, Writer and BHA Distinguished Supporter
Peter Tatchell, Human Rights Campaigner
Joan Smith, Journalist
Mejindarpal Kaur, Legal Director, United Sikhs
Richard Norman, Philosopher
Pavan Dhaliwal, Head of Public Affairs, British Humanist Association
Terry Sanderson, President, National Secular Society
Antony Lempert, Secular Medical Forum Chair
Adam Knowles, Gay And Lesbian Humanist Association
Nahla Mahmood, Council of ex-Muslims of Britain and One law for All
Sue Cox, Survivors Voice Europe
Maurizio Turco MP, Italian Radicals
There will be further speakers to be announced soon!
(my sources have been various online articles including wiki and UN pages – )
Central London Humanists | Josh Kutchinsky | 9th September 2012